China's auto industry restarted after the COVID-19 epidemic
Fears of a lengthy global recession are growing. Most leading indicators are heading south. But one of them, car sales, is bucking the trend. In China, the world's biggest car market, sales are strong enough to suggest a wider sector recovery is under way. There are opportunities here for picky long-term investors.
China's May car sales are forecast to increase 11.7 per cent to 2.1m units after a 4.4 per cent rise in April. The pace of declines in electric cars has slowed too, as local governments rolled out measures to boost sales.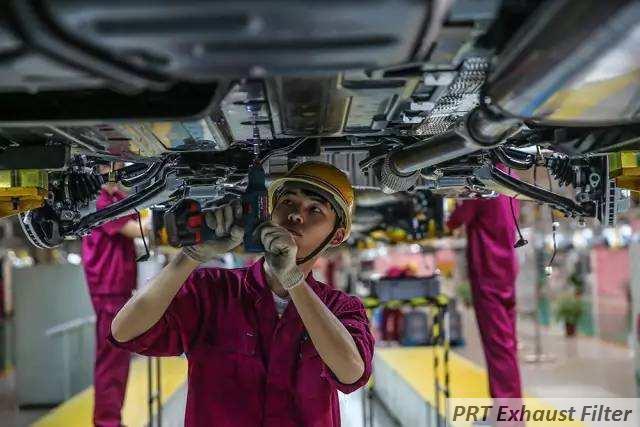 Hong Kong listed shares in BYD Motors, China's largest electric car maker, have risen over 42 per cent from March lows, reflecting expectations of more stimulus in the second half. The benchmark Hang Seng index has, in contrast, added just 12 per cent.
There is pent-up demand for new cars after months of lockdown, supplemented by buyers now wary of public transport. Low fuel costs have boosted demand for bigger, pricier cars — which means higher margins for carmakers.
The choice for motorists and investors is bewildering. China has more than 400 electric vehicle makers and 12 big traditional car companies. There is a pressing need for consolidation even in a market recovery. Car sales are already expected to drop 15 per cent for the full year. And a second wave of infections could mean a decline of up to a quarter.
The development costs of new cars are rising as Chinese consumers become more discerning. Big manufacturers with high-profile brands like Geely — which has taken Volvo under its wing — and state-controlled groups such as Dongfeng Motors, will have an advantage. Shares in the latter have risen nearly a fifth from a March low, but trade at just four times forward earnings.
If the beneficiaries of the latest surge in demand can emerge from the pandemic with enough dry powder, they will have the chance to scoop up stakes in struggling rivals at bargain prices. There is scope for their shares to motor higher.